Chu Cance
Duration of event : 2021. 9. 1 ~ 2021. 11. 30 (Check-in date)
Room for one night(38% Discount) + Breakfast GIFT for one at La Valse Sky Cafe&Bar + LA CHINATA Extra Virgin Olive Oil in Tin + LA CHINATA Amenity + Olive leaf tea and drip bag coffee + Discount benefit for Jagalchi cruise + Discount benefit for Museum DAH: + Discount benefit for Aquarium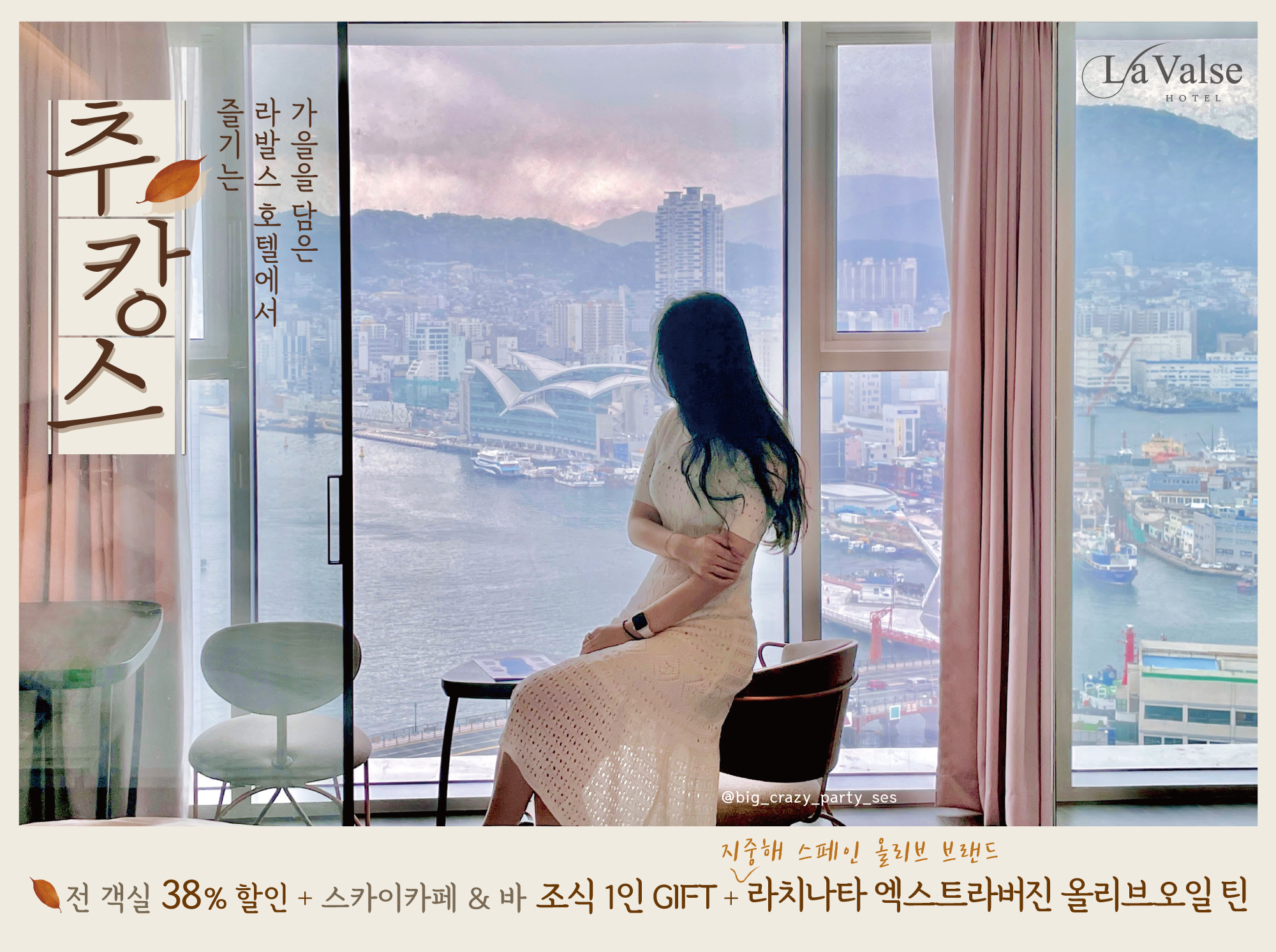 Enjoying the autumn at the La Valse Hotel!
Spend a fall vacation(Chu Cance) at the La Valse Hotel with your loved one!
A 38% discount on all rooms, plus a breakfast GIFT for one at the La Valse Sky Cafe&Bar,
and Extra Virgin Olive Oil in Tin of Mediterranean olive brand LA CHINATA.
* There may be a difference in rates by date, so please check when you make a reservation.
* These above packages only apply to website and telephone reservation.
Details